Schedule:
Monday and Thursday 04.00-06.00 pm
Saturday 04.00-06.00 pm
Sunday 08.00-11.00 am
"There are no contest in the Art of Peace. A true warrior is invincible because he or she contest with nothing. Defeat means to defeat the mind of contention that we harbor within. "

---
Last updated on April 09, 2002
Best viewed with Internet Explorer 4.0>>, 800x600 resolution (16 bit).
All drawings are made by Oscar Ratti.
Any comments, questions or suggestions, please send e-mail to dojo_padjadjaran@yahoo.com
or contact webmaster at 08156057376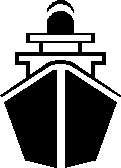 You are visitor number

since June 20th, 2000.